Welcome to European Muslim Association Nordic!
European Muslim Association is a non profit umbrella organization that was formed in Helsinki,Finland 2013. The organization was established by scholars from various Scandinavian countries. Its organization number in Sweden is 802496-1768 and the registration number was received  2015.
information please contact us or download the form from www,emanordic.com,Autogiroblanket-ema (3).
If you have any questions please don't hesitate to contact us at:
Emanordic.com or info@emanordic.com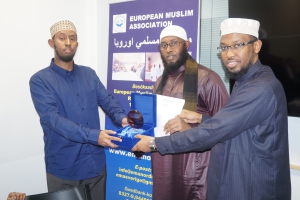 Besöksadress: European Muslim Assocation
Rinkebytorget 2 ,  163 73  Spånga
Postadress: Box 5020, 163 05 Spånga.
Kontakt: Tel: 073-745 48 04
Swedbank-konto: 8327-9,944865670-3
Bankgiro: 5077-7713
 Swish-nummer: 1234273918
E-post: info@emanordic.com     eller    emasverige@gmail.com